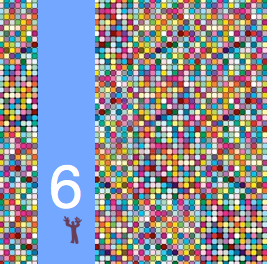 ---
---
1/ Conditionnés par notre être-­‐au-­‐monde et ses déterminants (époque, héritage génétique et familial, aléas de la vie, etc.) on poser que notre activité mentale plonge dans un ensemble qui la transcende : l'Esprit et les figures qui le constituent.
Notons d'emblée le caractère visqueux du psycho-­‐mental. Il adhère, s'accole et s'identifie au sujet, nous sommes nos pensées, nos volitions, nos automatismes, nos rêves et nos phantasmes. Sans hiatus. Sans écart subjectif. Dans l'assurance d'être moi, d'être ce conglomérat d'affections. Une mosaïque où se conjoignent conscient et inconscient – symptômes et principe de réalité. Au vrai, un collage qui se révèle souvent dévastateur.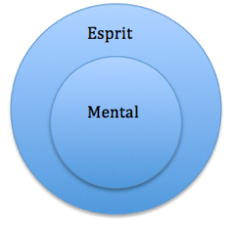 2/ De là notre interrogation sur l'Art et ses composantes. Mais aussi notre quête : une activité artistique capable de libérer le sujet, de le désaliéner, de le pacifier ici-­bas, dans sa réalité quotidienne. Un Regard, un Témoin en acte – en vérité, un long apprentissage qui ne pourra pas ne pas subvertir l'image que l'artiste se fait de lui-­même. 
---
---
1/ Condicionados por nuestro «ser en el mundo» y sus circunstancias (época, herencia genética y familiar, contingencias vitales, etc.) cabría plantear que nuestra actividad mental está sumida en un todo que la trasciende: el Espíritu y las figuras que lo conforman.
De inmediato se percibe el carácter viscoso de lo psicomental. Se adhiere, se pega y se identifica con el sujeto; somos lo que pensamos, nuestras voliciones, nuestros automatismos, nuestros sueños y nuestros fantasmas. Sin fisuras. Sin desviaciones subjetivas. En la seguridad que me confiere ser yo, ser ese conglomerado de afectos. Un mosaico en el que se conjugan lo consciente y lo inconsciente, síntomas y principios de realidad. En realidad, se trata de una amalgama que puede tornarse devastadora.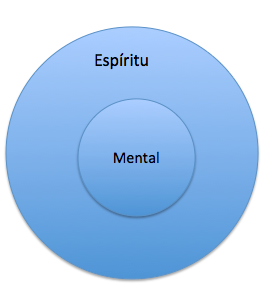 2/ De ahí nuestra interrogación sobre el Arte y sus componentes. Y también nuestra búsqueda: una actividad artística capaz de liberar al sujeto, de desalinearlo, de ofrecerle paz en este mundo, en su realidad cotidiana. Una Mirada, un Testigo activo — en verdad, un largo aprendizaje que no hará sino alterar la imagen que el artista se ha creado de sí mismo.
---
---
1/ Conditioned by our presence in the world and its deciding factors (era, genetic and family heritage, the vagaries of life and so on) we might argue that our mental activity is plunged into an entity which transcends it: the Spirit and the elements that make up this Spirit.
From the outset we should take note of the viscous character of the psycho-mental. It adheres, sticks to and identifies with the individual. We are our thoughts, our volitions, our automatisms, our dreams and our fantasies. Without any interruption. Without a subjective difference. Based on the assurance of being oneself, this conglomerate of conditions. A mosaic in which the conscious and the subconscious are gathered – symptoms and the principle of reality. In truth, a collage which is often revealed to be devastating.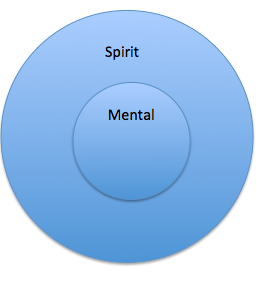 2/ Hence our reflection on Art and its components. But also our quest: an artistic activity that is capable of freeing the individual, of reversing the alienation, of pacifying the individual here below, in his or her daily life. An Outlook, a Witness that exists – in truth a long process of learning which will prove incapable of subverting the image that the artist has of himself.
---