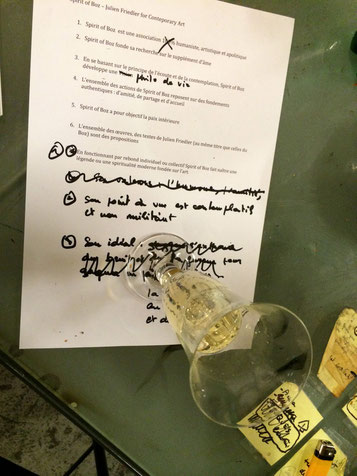 En fonctionnant par rebond individuel ou collectif Spirit of Boz fait naître une  légende ou une spiritualité moderne fondée sur l'art.
Son point de vue est contemplatif et non militant
Son idéal : la paix intérieure  au-delà du bruit et de la fureur
Ces trois points sont les axes de l'Association Spirit of Boz. Ils définissent le champ des actions de notre association.